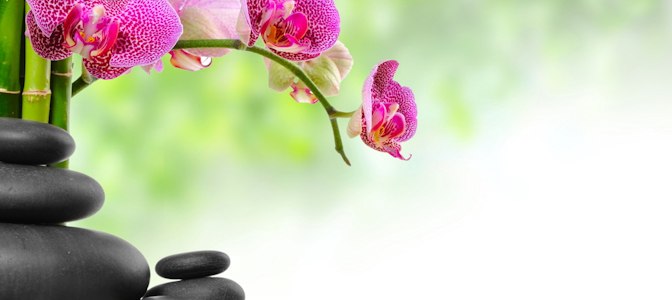 Relax your way to better health...
Do you have problems sleeping?
Stress or anxiety?
Low energy levels?
Headaches or other aches and pains?
Digestive problems?
Hormonal imbalances including PMT or menopausal symptoms?
Are you trying for a baby?
Or suffering from pregnancy related ailments?
Or do you simply need help relaxing?
Based on ancient foot massage techniques, reflexology is a gentle and relaxing therapy that helps your body to regain its natural balance which, in turn, may improve your overall health and well-being.
To find out more about how reflexology can promote relaxation, encourage healing and help your body restore and maintain its own healthy balance, please click on the links at the top of this page.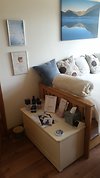 About me
My name is Jeanette Barsalini and I am a qualified reflexologist and fully insured member of the Association of Reflexologists (AoR).

As well as treating both men and women with stress related issues and other health problems, I have a special interest in maternity reflexology and working with couples who are trying to conceive - including those who are undergoing fertility treatment.

I am a qualified baby reflex® practitioner and offer short courses for parents to learn how to treat their own babies using this specialised form of reflexology.

In 2017, I attended Sally Kay's training on Reflexology Lymph Drainage (RLD). This is an award winning reflexology technique which focuses on stimulating the lymphatic reflexes on the feet. Originally developed to help women with lymphoedema following breast cancer surgery, the technique can also be used to help with swollen feet during pregnancy, in hot weather or after flying and has also been shown to help with various auto-immune conditions. I now incorporate elements of it into most of my reflexology treatments and clients have experienced fantastic results.

My facial reflexology and facelift massage treatments use high quality, organic Neal's Yard facial oils and I have now become a Neal's Yard consultant so that I can supply these oils to my clients. Please click on the link above for more information about this hugely popular branch of reflexology or buy products directly from my Neal's Yard website.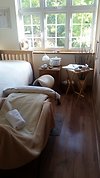 My Practice
I practise from my home in South Earlswood near Redhill in Surrey which is easily accessible from Redhill and the surrounding areas of Reigate and Horley and has plenty of parking. My treatment room provides a comfortable and relaxed setting in which to experience the gentle, natural and healing therapy of reflexology.
My clients
I pride myself on my caring, friendly and professional approach to my clients. Here's what some of them have said about me:


"Having undergone 10 years of fertility treatments inluding 6 IVF cycles and 2 miscarriages, I decided to try weekly reflexology treatments with Jeanette whilst having a final go at IVF. I found the treatments extremely relaxing and feel sure that reflexology contributed to the successful outcome of the IVF. We now have a beautiful baby boy who is just amazing - our dream come true!", Sarah (Reigate)"I came to The Westway Clinic a few times back in March/April, really frustrated that I wasn't falling pregnant for the second time and you did 3 lovely reflexology sessions on me. Anyway, I just wanted to let you know that it worked! A couple of weeks later I found out I was pregnant and am now due in a few weeks time! I completely and utterly believe it was the reflexology that did it as I felt 'different' after that last session and must have conceived more or less straight away. So I just wanted to write and say 'thank you' and once the baby has arrived and life has calmed down a bit, I really hope to come back to you for purely relaxation reasons!"
"I would thoroughly recommend reflexology treatments with Jeanette, especially during pregnancy. My weekly sessions were the highlight of my week and I feel sure they contributed to my relaxed and easy pregnancy followed by an easy labour that started naturally 2 days before my due date."
"Everyone! You HAVE to book your facial reflexology and face lift with Jeanette! It is divine! And seriously my jowls are lifted. Hopefully to stay! Have rebooked for the day before A's wedding!! ?" , Debbie (Redhill) on WhatsApp
Reflexologist and maternity reflexologist covering
Redhill, Reigate, Horley and the surrounding areas in Surrey and Sussex
For more information about reflexology or help finding a qualified reflexologist in your area, please go to the Association of Reflexologists website.


"If you're feeling out of kilter, don't know why or what about, let your feet reveal the answer, find the sore spot, work it out." - Eunice Ingham